Time Management Products

to Help you Save Time!
Time Management Book–Triple Your Time Today!
This is a downloadable eBook.
Triple Your Time Today will help you take control over your schedule and shifting priorities during uncertain times, add structure to your day, maintain your focus, create a mindset for success, handle distractions & interruptions, conquer email, reduce stress and meeting overload, boost energy and maximize your productivity.
With this time management book you'll gain 40 minutes of productive time each day. This Amazon bestseller is by Time Management Expert and virtual executive coach Kathryn McKinnon. She's a WBENC Certified Women's Business Enterprise, a virtual time management Speaker, Harvard Business School and Fortune 500 Executive Coach featured on CBS News, CNN, Men's Health, Psychology Today, the Boston Globe and MORE Magazine. 159 Pages.
Discover how the Proven Strategies of Productivity in this Time Management Book can help you save and create more time. Just click on the secure order link below, so you can get your downloadable copy of TRIPLE YOUR TIME TODAY instantly!
Go ahead and Download your Online Time Management Book Now
Price: eBook Download $17.00
---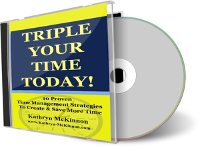 Triple Your Time Today Guided Meditation to Release Stress and Save Time by Kathryn McKinnon
This is a downloadable MP3 Audio
Audio Running Time: 13 minutes, 14 seconds. In this downloadable audio, Kathryn McKinnon guides you through a Meditation and Visualization to help you shift and release the feelings of Stress in your body so you can begin to take back control over your time. Keep using the techniques in this time management product and notice how things begin to shift for you. Then, whenever a new stress appears, use the technique to let go of stress. Resolve not to take stress into your body and save time by focusing instead on things that matter most to you.
Price: $9.97
---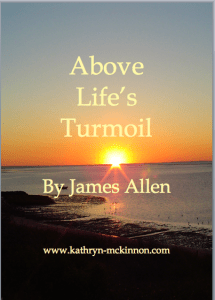 Above Life's Turmoil by James Allen
This is a downloadable eBook.
"We cannot alter external things, nor shape other people to our liking, nor mold the world to our wishes. But we can alter internal things – our desires, passions, thoughts. We can shape our liking to other people, and we can mold the inner world of our own mind in accordance with wisdom. And so, reconcile it to the outer world of men and things. The turmoil of the world we cannot avoid, but the disturbances of mind we can overcome. The duties and difficulties of life claim our attention, but we can rise above all anxiety concerning them. Surrounded by noise, we can yet have a quiet mind; involved in responsibilities, the heart can be at rest. In the midst of strife, we can know the abiding peace.
The twenty pieces which comprise this book – unrelated as some of them are in the letter – will be found to be harmonious in the spirit; in that they point the reader towards those heights of self-knowledge and self-conquest. Which, rising above the turbulence of the world, lift their peaks where the Heavenly Silence reigns." – James Allen
Price: $17.00
---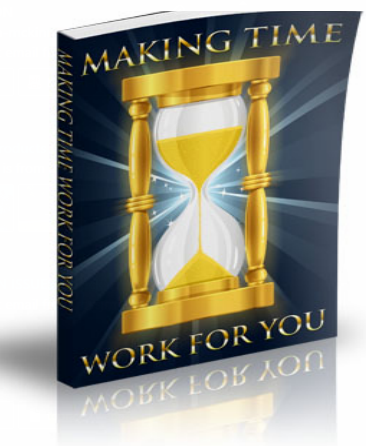 Making Time Work for You
This is a downloadable eBook.
Time is a serious issue these days. Whether you're in business for yourself or you work for someone else, executives, entrepreneurs and professionals, have way too much to do and not enough time to get everything done. If your life is crazy, if you want more time to do the things you'd like, but you're bogged down with too much work, too many responsibilities and not enough time to enjoy the life you've made for yourself, this book can help.
Here's what you'll find in this time management book: Strategies for Making Time Work for You-see page 13. Are You Wasting Your Time? Find out on page 19. How to Make Your Body Work for You-page 31. Help Arranging Your Daily Life-see page 35. How to Prioritize-page 38. Steps to Make it all Work Together- page 44. With the information contained on these pages, you're in a better position to achieve your goal of maximizing and freeing up your time. You'll learn what you can do to quickly to Make Time Work for You so you can enjoy your life.
 Price: $17.00
---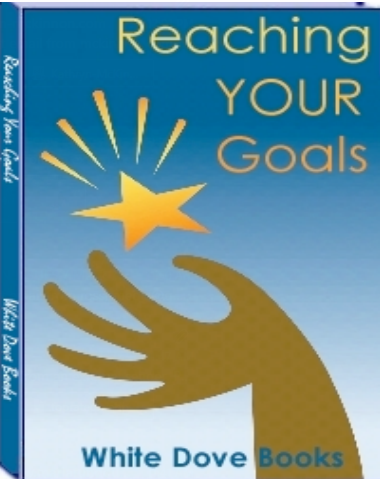 Reaching Your Goals Report
This is a downloadable eBook.
Did you know that there are many common reasons why people have trouble achieving their goals? This report will cover 15 common problems (we'll call them "challenges" for the sake of keeping a positive outlook) that people encounter while pursuing their goals and offer helpful "remedies" for working through them effectively. All of the reasons have one thing in common: Something deeper is happening within you that prevents you from following through with your goals. Armed with that insight, you'll be able to use the information in this report to figure out what is REALLY going on – why you are not making the progress you hoped for – and determine the best course of action to quickly bring your goals back on track. 
Price: $17.00
---
All Rights Reserved, McKinnon & Company, 21 Robert Rd., Marblehead, MA 01945
Time Management Products, Time Management Book, Save time